Our History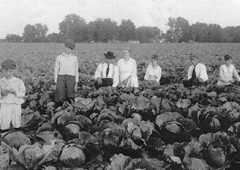 1850
1852

Hahn Bro's, Inc. founded in Muscatine, IA, primarily as a farming operation by the Hahn family.

1853

Builders Sand & Gravel founded by Hans Goos in Davenport, IA.
1860
1860

Builders Sand & Gravel is a key material supplier for the construction of the Rock Island Arsenal.
1880
1888

W.G. Block is founded in Davenport, IA as a coal and Ice supplier.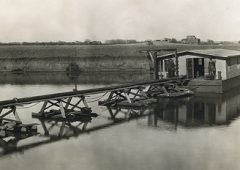 1890
1890

Henry Hahn builds a sand plant on Muscatine Island, the operation fails within a few years.
1900
1917

Hahn Bro's, Inc. is the largest supplier of cabbage to the U.S. military in WWI.
1920

Robert Hahn designs and builds the world's first roller bearing mounted centrifugal sand pump. He declines to get a patent. Hahn re-enter's the sand business.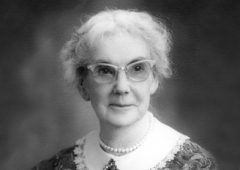 1930
1932

Builders Sand & Cement acquired by Miss Ethel Delarue.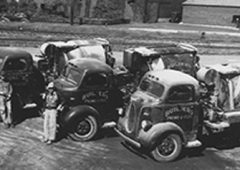 1950
1950

Builders enters the ready mix concrete industry.

1952

Edwards Ready Mix founded in Geneseo, IL.

1955

Robert Hahn and his son Tom set up Hahn's first ready mix concrete batch plant in Muscatine.
1980
1980

After Miss Delarue's passing, Builders is sold to Alter Corp.

1984

Tom Hahn sets up Hahn's first automated batch plant in Muscatine.

1988

Hahn Ready Mix acquires Grunder & Sons Ready Mix with locations in West Liberty, Wilton, Durant and Walcott.
1990
1991

Hahn acquires Mercer County Ready Mix in Aledo, IL.

1991

Alter Corp sell Builders Sand & Cement to Ira Weindruch.

1995

Hahn sets up their first portable batch plant to service the construction of the IPSCO Steel Plant in Blue Grass, IA. The project consisted of over 90,000 cubic yards of concrete.

1997

Builders Sand and Cement acquired by Brian Hahn.
2010
2012

W.G. Block Co. and Edwards Ready Mix acquired by Brian Hahn.

2017

Block Ready Mix Group And Builders Sand & Cement merged into Hahn Ready Mix.

2017

Hahn Ready Mix is selected to supply the concrete for the new I-74 Bridge in the Quad Cities. This will entail nearly 175,000 cubic yards, counting both the bridge and related projects.
Over 150 Years of Experience and Leadership.